Biography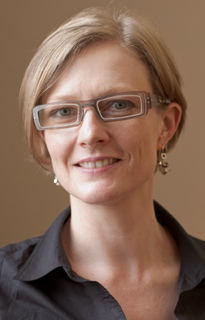 I am a jewellery designer/maker and owner of Zu design - jewellery + objects. My practice is divided into commissions for clients, exhibition work and running Zu design, which showcases over 80 Australian contemporary jewellers. I have been producing and exhibiting work for 22 years, locally, nationally and internationally.
My passion is for hand making, and traditional jewellery techniques. I combine my love for metal working with my appreciation for beautiful forms to create unique pieces. My favourite aspect about designing and making jewellery is the contact I have with my clients. They provide me with intimate conversation that leads me to design a piece specifically for them. The relationship I build lasts years and spans many important events through their lives. It's a privilege to work so closely with a client, and in turn they inspire new ideas for my own work.
My jewellery practice seeks to inform people of the broad range of work being made. South Australia is home to a large group of designer/makers. They all have different approaches to their practices. I love the stories that each of their pieces tells. Some work is based on pure aesthetic; other is informed by the study of current affairs, or history, or may be a visual study of our landscape or architecture. The themes are as broad as the artists and their backgrounds. I enjoy exhibiting the work and finding an owner who will respect the piece as much as the maker does, and expanding my clients expectation of what a piece of jewellery should look like.